United Nations Economic Commission for Europe

The United Nations Economic Commission for Europe (UNECE) was set up in 1947 by ECOSOC. As a multilateral platform, UNECE supports countries in the implementation of the 2030 Agenda and the Sustainable Development Goals (SDGs) and facilitates greater economic integration and cooperation among its fifty-six member States. It promotes sustainable development and economic prosperity through: Policy dialogue, negotiation of international legal instruments, development of regulations and norms, exchange and application of best practices as well as economic and technical expertise, technical cooperation for countries with economies in transition.
Construction Scotland Innovation Centre (CSIC)

CSIC defines innovation as "change that unlocks new value"
By linking together businesses, university experts, the public sector and the economic development networks, CSIC's industry-led team supports a culture of innovation that drives transformational change across the construction industry.
Their team assists industry and key procurement players to build strong collaborative projects that tackle construction industry challenges, create jobs and stimulate economic growth.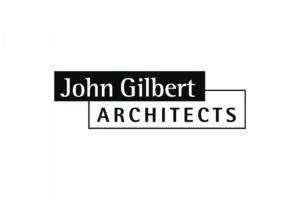 John Gilbert Architects is a Scottish design studio, passionate about designing places for people and the planet. They deliver beautiful, efficient, affordable projects designed with users, residents and the community. They undertake design work from a strategic level to detailed architecture with creativity, enthusiasm and knowledge.
Glasgow Institute of Architects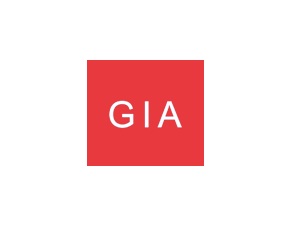 The Glasgow Institute of Architects (GIA) is the largest Chapter in the Royal Incorporation of Architects in Scotland (RIAS). With over 1200 members located from the Scottish Borders to the islands of Argyll, the chapter covers a diverse membership. The Glasgow Institute of Architects' main focus is to engage with its members to provide a supporting role and in the promotion of architecture in the Chapter Area.
Ecological Building Systems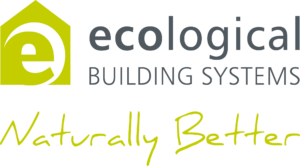 Our ethos at Ecological Building Systems is to achieve 'Better Building' by adopting a 'Fabric First' approach to design, with the use of more natural materials to optimise building performance and durability. We deliver quality products with full technical support.
Ecological Building Systems was set up in Athboy, County Meath, Ireland in 2000, the UK division was established in 2007 and is based near Carlisle in Cumbria. Ecological's parent company is MacCann & Byrne, a family owned company steeped in history having been established on the same premises in Athboy since 1906
Ecological Building Systems are delighted to be able to contribute and be involved. They donated:
Construction and Manufacturing Group | CCG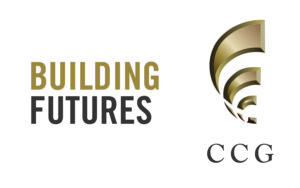 The CCG Group is one of Scotland's largest privately-owned construction and manufacturing companies. We believe in building a more sustainable and progressive future to support our people, our industry and the environment.
Our reputation is investment-built on an honest and straightforward approach to partnership working, developing a strong reputation of integrity amongst our peers as well as our trusted partners, stakeholders and clients.
CCG understand that to maintain our position of trust as an industry leader, our people are integral to our long-term success. The heart and soul of our business, we have over 700+ dedicated staff who are all richly diverse in their expertise and each play a vital role in supporting our business across our fully integrated company group structure. We also undertake a year-on-year commitment to youth development and training facilitated by our award-winning range of trade apprenticeship and training programmes.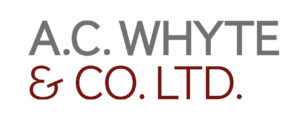 A.C. Whyte & Co. Ltd is an established, experienced main contractor delivering major external refurbishment projects throughout the UK and specialise in installing external wall insulation. We work with Local Authorities and Housing Associations across the country to not only upgrade properties, we aim to transform communities and positively impact residents' lives.
At A.C. Whyte our people are our strength, they consistently and proudly deliver our quality as standard commitment to clients and their residents. Every member of our experienced, knowledgeable, skilled team adopts and delivers our right first-time approach which is underpinned with extensive investment in training and development. Our Management Team have over 360 years collective industry experience and we have a dedicated, directly employed, fully trained NVQ Level 2 workforce of over 160, all of whom thrive in our culture of continuous improvement.
Stewart & Shields Building Contractors

A family founded and managed business, based in Helensburgh, Stewart & Shields Building Contractors, has successfully grown in scale, reputation and experience since the early 1950s.
With our head office in Helensburgh and offices in the east end of Glasgow, Port Glasgow and in the Borders, we serve the whole of Scotland with industry leading buildings. From single units to multi-million pound developments, we deploy our expert knowledge of traditional build methods, combined with pioneering solutions.
Clients can trust our insight and experience of building services, no matter the scale of the project. We share all stages of the build process with our clients, with complete transparency. Our core team are trained and accredited by the Passive House Institute, giving our clients added value and access to industry leading credentials to create buildings that will meet all future government standards.

Scotia was established in 1983 as a manufacturer and installer of high quality PVC-u windows and doors and from our factory base in Ayrshire we now provide coverage throughout many areas including Glasgow and the West of Scotland, Central Scotland and also Edinburgh and the East Coast.
Over the years Scotia's range of services have grown to provide PVC-u windows and doors in a variety of styles, colours and designs to New Build Housebuilders, supply and installation of Commercial contracts and the supply of windows and doors to Joiners and Builders, as well as supplying and installing an imported range of superb quality aluminium products throughout Scotland from the Internorm range. We have also added a top-quality range of low maintenance PVC-u fascia, soffits and cladding which we supply and install in a wide range of colour options.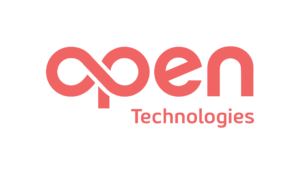 OPEN Technologies provides data tools to help city-shapers make pro-climate decisions with confidence.
OPEN Technologies and its affiliated non-profit society, the OPEN Green Building Society, have supported a range of industry participants to design software solutions that promote energy efficient design and management for the built environment. They believe that decisions informed by data and knowledge of industry trends are better decisions, and that regulatory, financial, social, and environmental objectives can be aligned as a result.
Southside Housing Association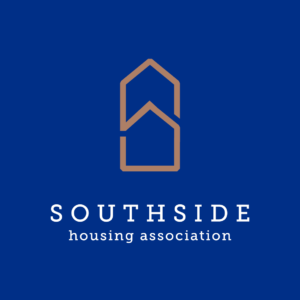 At Southside Housing Association we care about place and community. Our core mission has always been to provide safe, secure and affordable housing to our customers. We also provide a range of other support services to our customers and community. The Association is community controlled which means our decisions are taken by a tenant controlled Management Committee.
Southside Housing Association is a registered social landlord and a registered Scottish charity (Scottish Charity Number SC036009).
West of Scotland Housing Association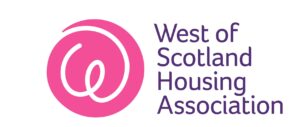 Founded in 1965, West of Scotland Housing Association (WSHA) strives to be more than just a landlord.
What sets us apart is the way in which we go further to improve the lives of our tenants, innovatively responding to their needs as their lives change. We put customers at the heart of everything we do. We do this by listening to their views and caring about what matters to them. We take a flexible and innovative approach when providing homes and services that help individuals and communities thrive.
We provide around 3,500 homes across the West of Scotland and go further to provide housing you can call home.
We have a wide range of homes to suit tenants at every stage of their life including tenemental flats, family homes, amenity properties and sheltered housing.
Shettleston Housing Association

Shettleston Housing Association is a community based housing association, a Registered Social landlord and a Scottish Charity.  It was formed in 1976 by local people who were concerned at the deterioration of their community and who wanted to save the traditional sandstone tenements that embodied that community. The Association operates within the Shettleston, Greenfield, Springboig and Sandyhills areas of the east end of the city of Glasgow serving a population of around 15,000.  It has 2398 homes in ownership – mainly for social rent.   It also provides a factoring service to local owners.
Shettleston Housing Association has a strong legacy of building sustainably and with innovation, including its ground-breaking, highly energy efficient Amulree Street development constructed in 1998. This car-free project pioneered many sustainable features including high insulation levels; solar and geothermal energy systems; use of recycled materials; solar and passive ventilation; and materials chosen to lower preservatives and formaldehyde levels.
This commitment to energy efficiency and securing the best outcomes for tenants has continued with recent development projects, including Glasgow's first Passivhaus social housing project at Carntyne Church completed in the summer of 2019. This development combined the sensitive conversion of Carntyne Old Parish Church into bespoke, energy efficient flats and the construction of a block of 5 new homes constructed to Passivhaus standard. All flats are let to older tenants. These homes have extremely high levels of thermal insulation, triple glazing and mechanical ventilation and heat recovery systems and residents benefit from improved levels of comfort, air quality and reduced heating costs.
The Association's focus on continued improvements to the energy efficiency of existing properties and the construction of new, sustainable housing is driven by the desire to bring real and lasting benefit to tenants by lowering fuel costs and enhancing the comfort of their homes.