Ice Box Challenge Glasgow
The Ice Box Challenge is a scientific demonstration, visually highlighting the benefits of energy-efficient buildings. After a successful student competition to select the winning design, the ice boxes are now in the process of being fabricated. One box is being built to the Scottish Building Standard and the other to the Passive House Standard. The boxes will then be filled with an equal amount of ice and displayed for public viewing in St Enoch Square for two weeks. The amount of ice left in each box at the end of this period will be measured, and the level of remaining ice will be used to demonstrate how well each ice box kept out the heat.
Better building design can help us reduce our carbon pollution without changing our behaviour. Buildings that prioritise efficiency first are comfortable and healthy.
The boxes will form a public installation, on display from 23 July – 8 August 2021, in St Enoch Square, Glasgow.
We look forward to raising awareness for the vital role energy efficiency in buildings plays in meeting our climate goals in the run-up to COP26 - UN Climate Change Conference!
#IceBoxChallengeGlasgow
The winning design came from Team IB205 from Robert Gordon University.
Their design will be taken forward to the fabrication stage and be displayed to the public during the challenge in July/August at St Enoch's Sq, Glasgow.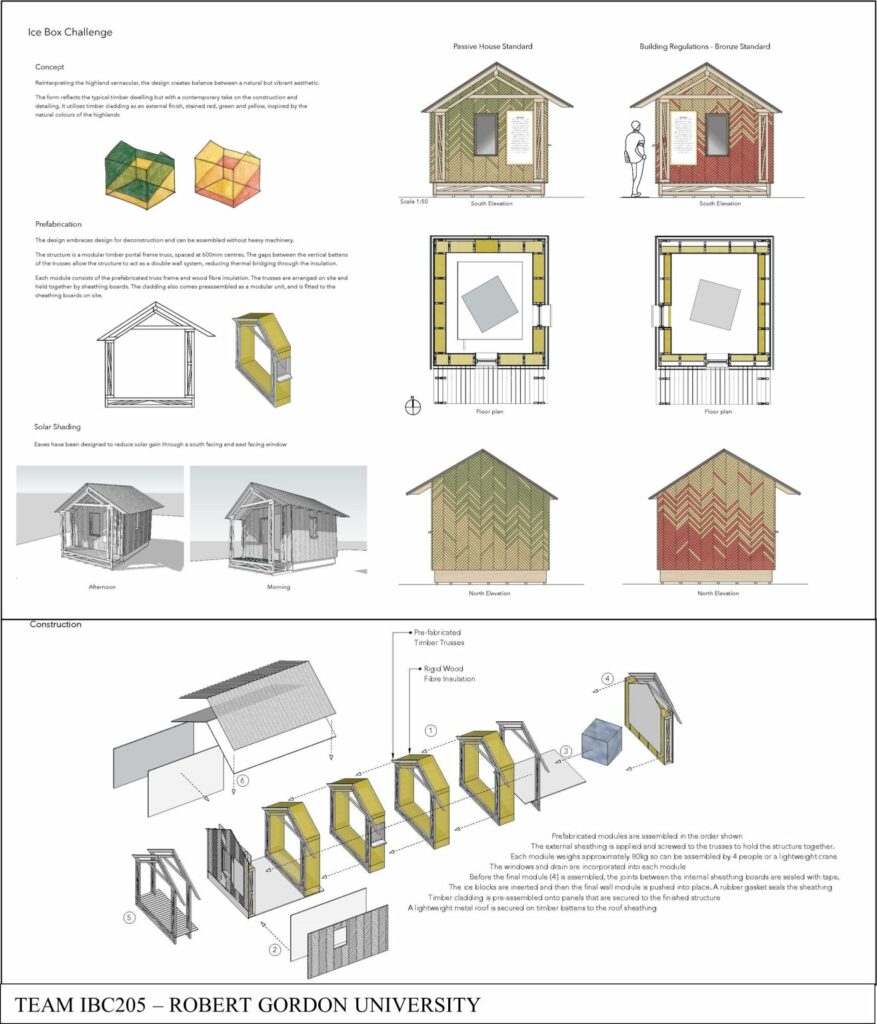 The team also won a shared prize of £1000, which was provided by our sponsor the Glasgow Institute of Architects (GIA);  a year's membership to the Passivhaus Trust; the Passive House Planning Package (PHPP) tool; and free access to the Passive House Fundamentals E-Learning.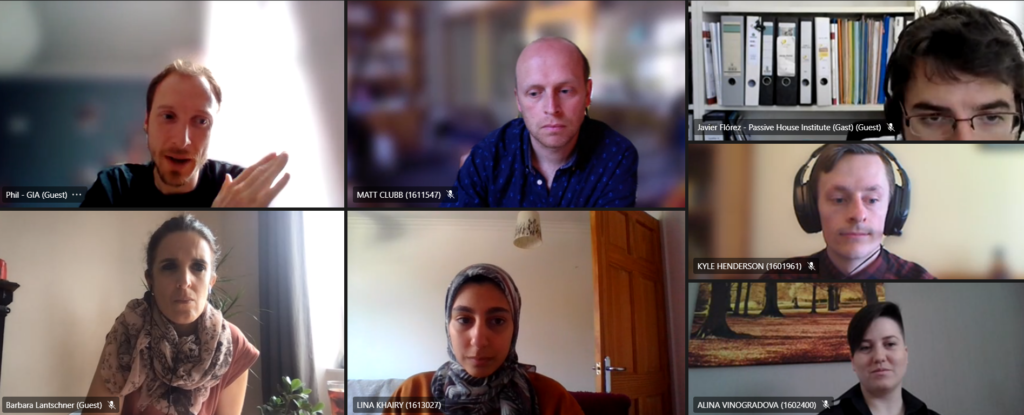 The panel of judges for the Ice Box Challenge Glasgow 2021 is composed of:
Sam Pattinson | Technical Trainer, Construction Scotland Innovation Centre
Javier Florez | Senior Scientist, Passive House Institute
Barbara Lantschner | Building Performance Specialist, John Gilbert Architects
Phil Zoechbauer | President, The Glasgow Institute of Architects
Julio Bros Williamson | Research Fellow and Lecturer, Edinburgh Napier University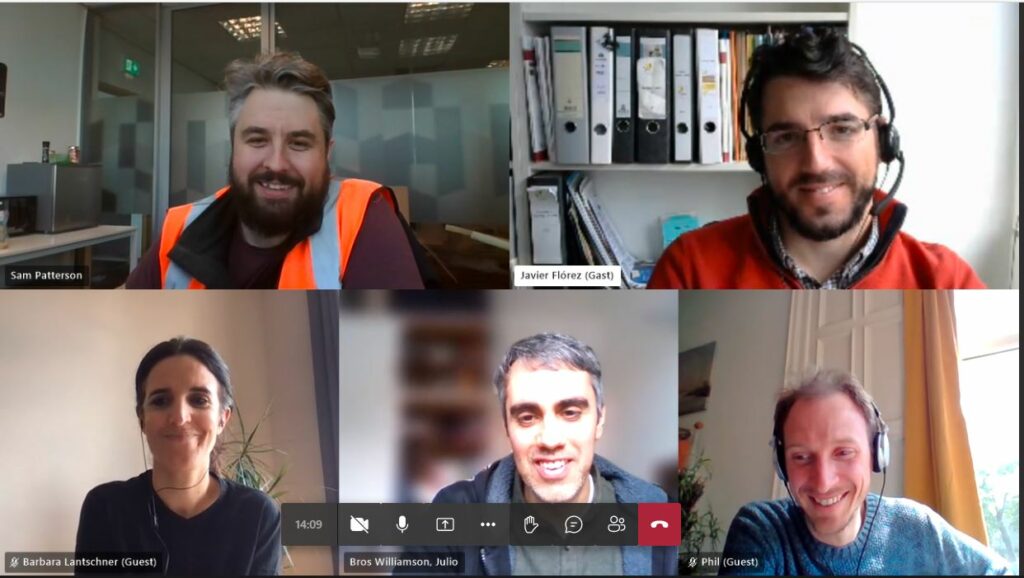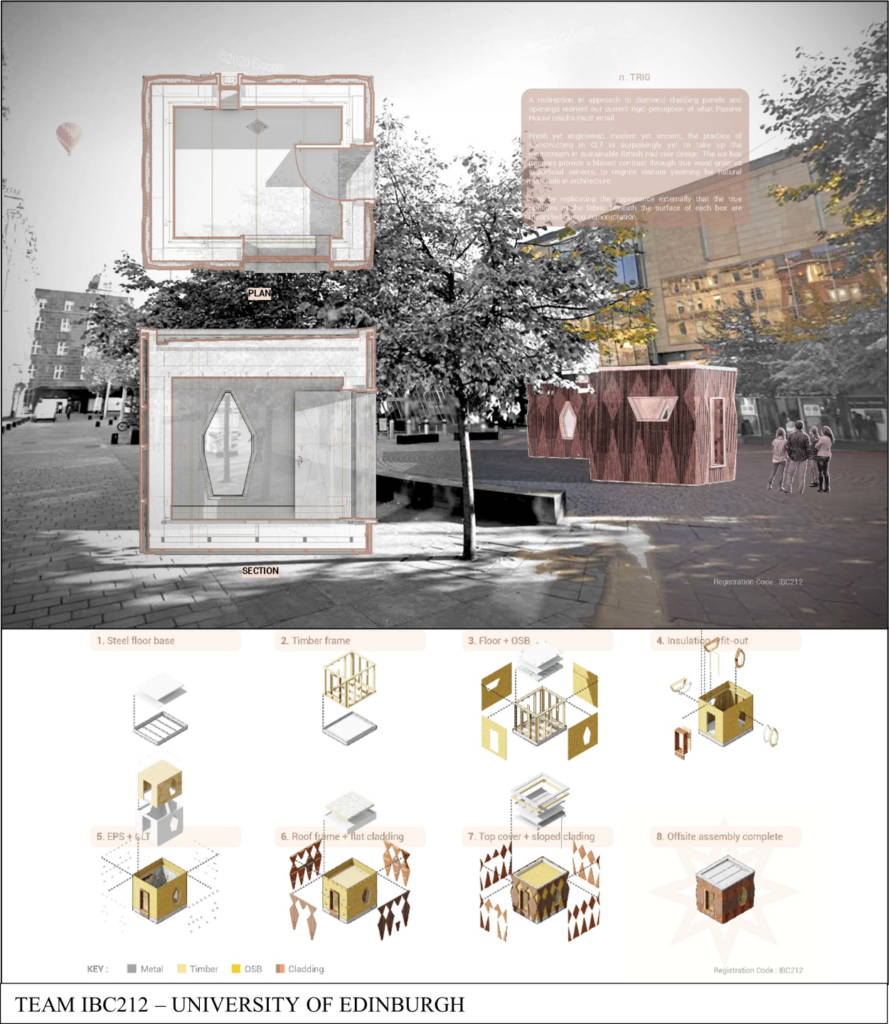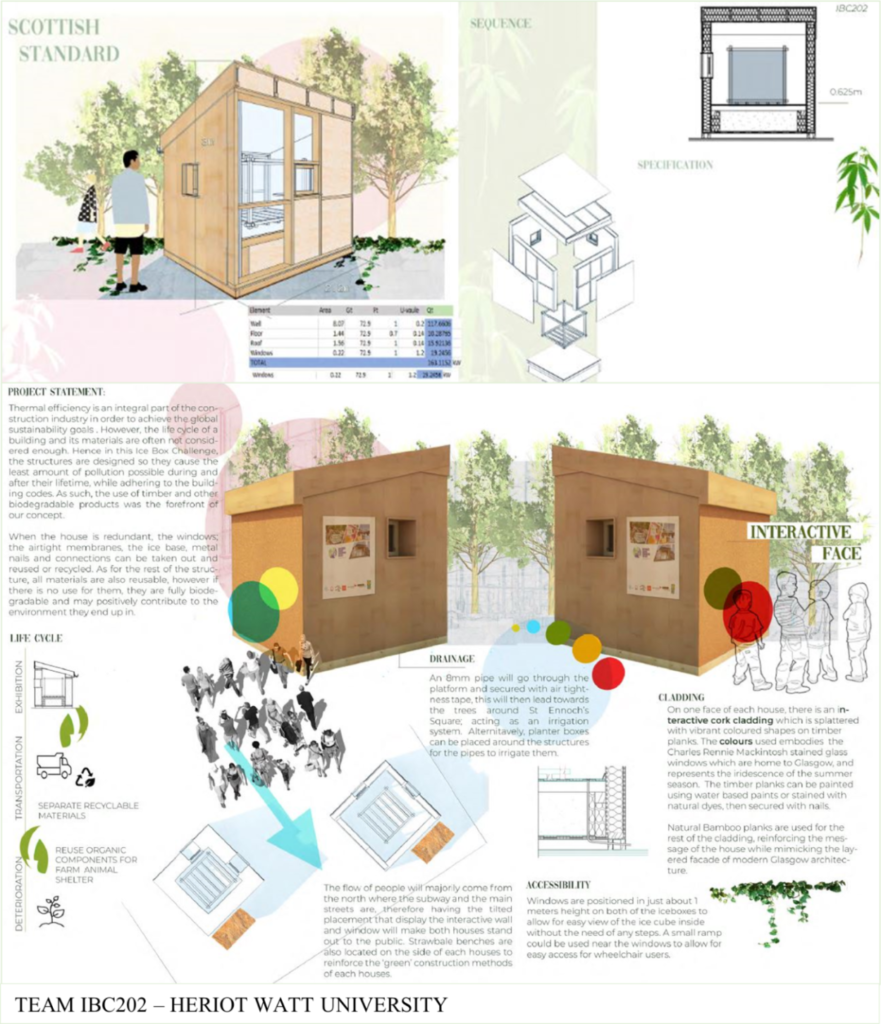 The initial stage of the student competition asked groups of students and recent graduates from all built environment and Architecture Schools and Universities in Scotland to submit an entry for the design of the iceboxes. The boxes will be displayed in St Enoch's Square in Glasgow City Centre, and the winning group will be involved in the fabrication & construction of the installation.