Pratt Students Building The Ice Box Modules!
April 15, 2023
The students are building modules for both the Passive House ice box and the Code Standard ice box in their Higgins Hall classroom. The completed modular components will be carried to the installation site about 1 block away (the lawn facing the main building on Pratt Campus) and then will be assembled according to either the Passive House standard of construction or the NYC code standard. This is the first ice box challenge constructed with modular components.
Pratt Student Participants: Kelsey Delahunt, Jeremias Emestica, Khushali Jain, Tyler Haas, Yuxin Li, Emerald Liang, Angie Widjaja, Maxwell Wolfe, Shruti Sridhar, Vivian - Weiwei Sun
Pratt Students Building A Half-scale Mock-up Of Their Design!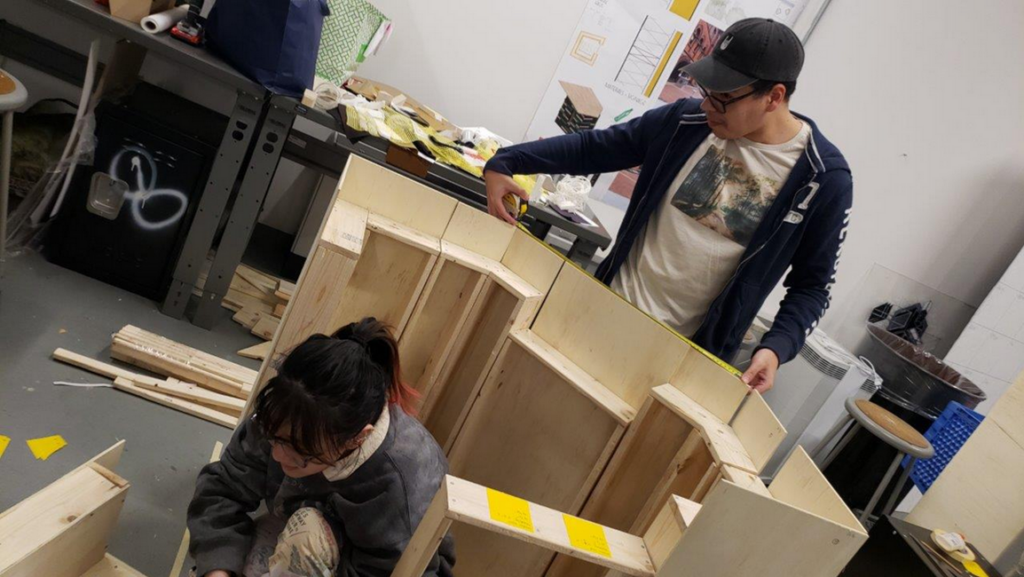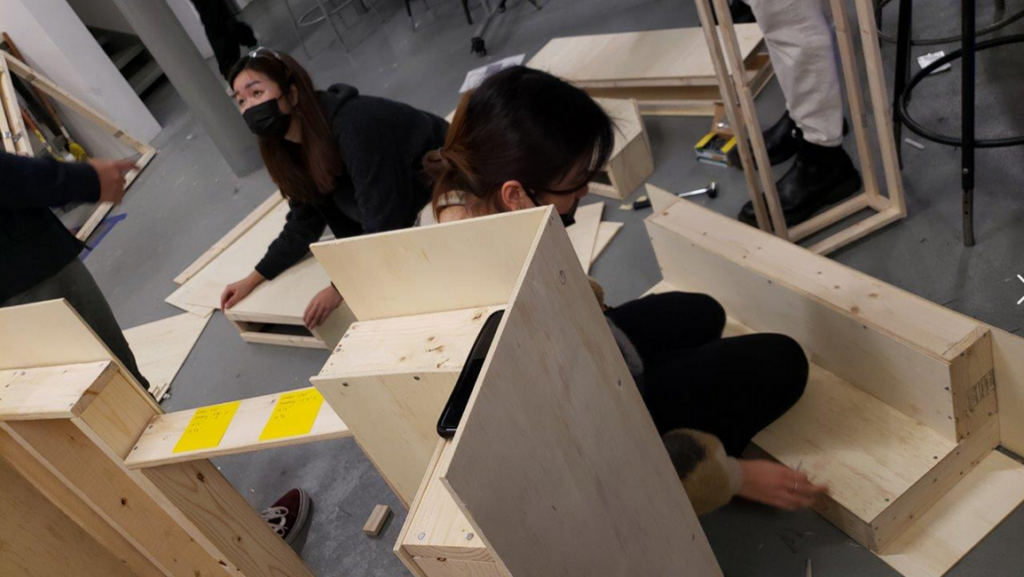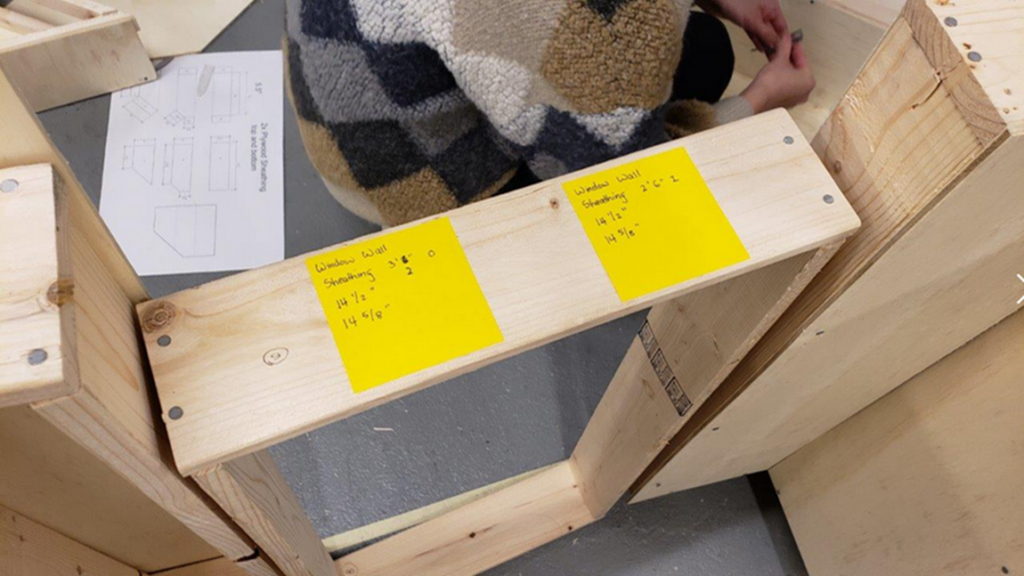 Pratt Students Meeting Industry Professionals!
Pratt Students meeting with industry representatives to get hands-on experience using high performance building products.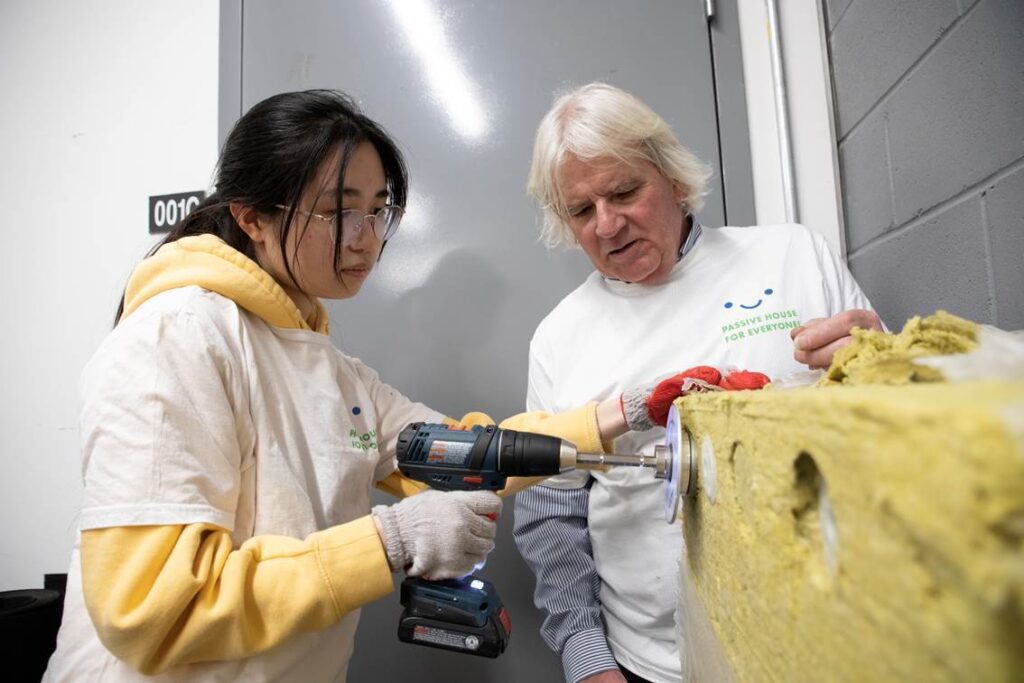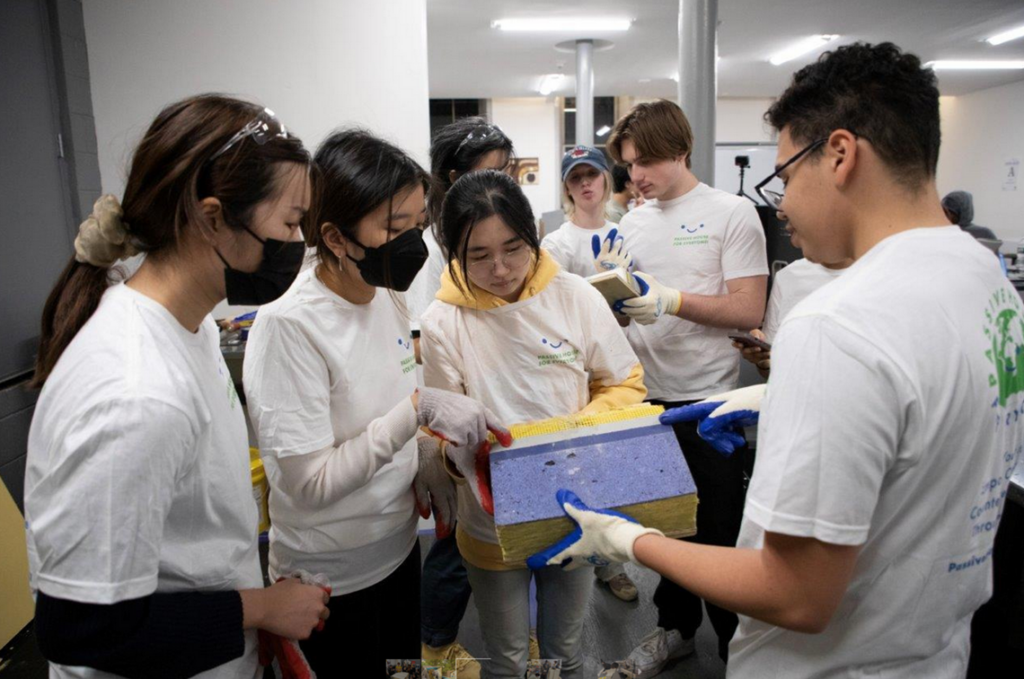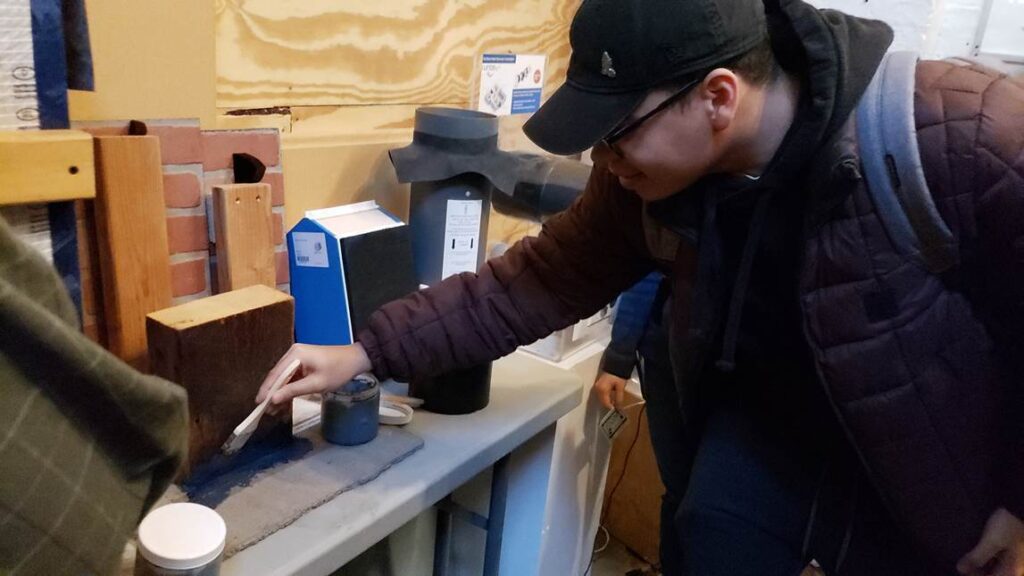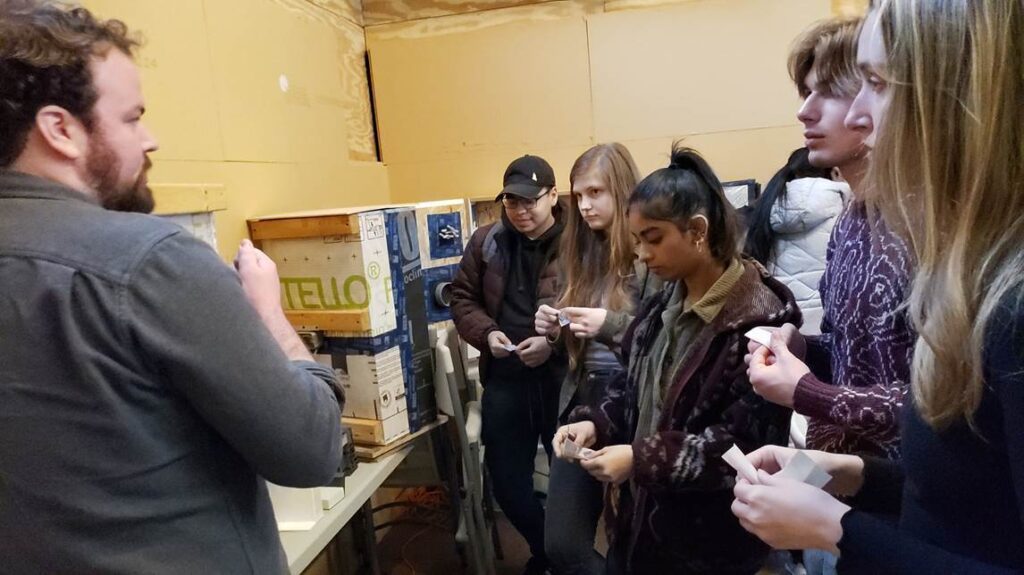 Design Presentations for the Jury!
The studio was divded into groups of two for the design phase of the project. Each group presented their designs to the jury. Afterwards, the best features of each design were combined as a design to be produced by the whole class working together.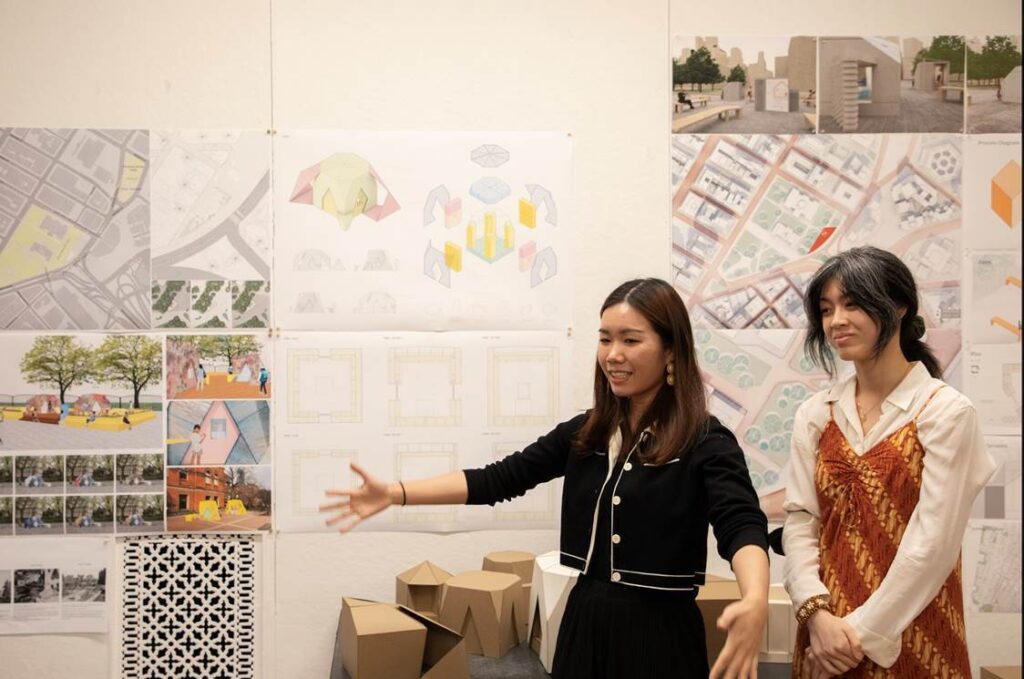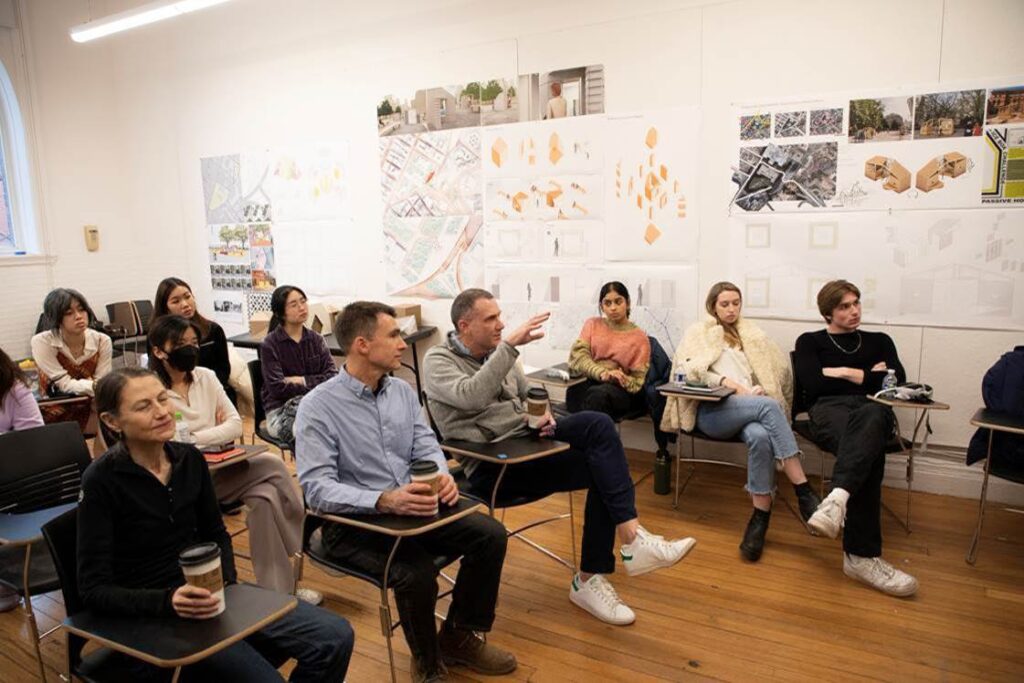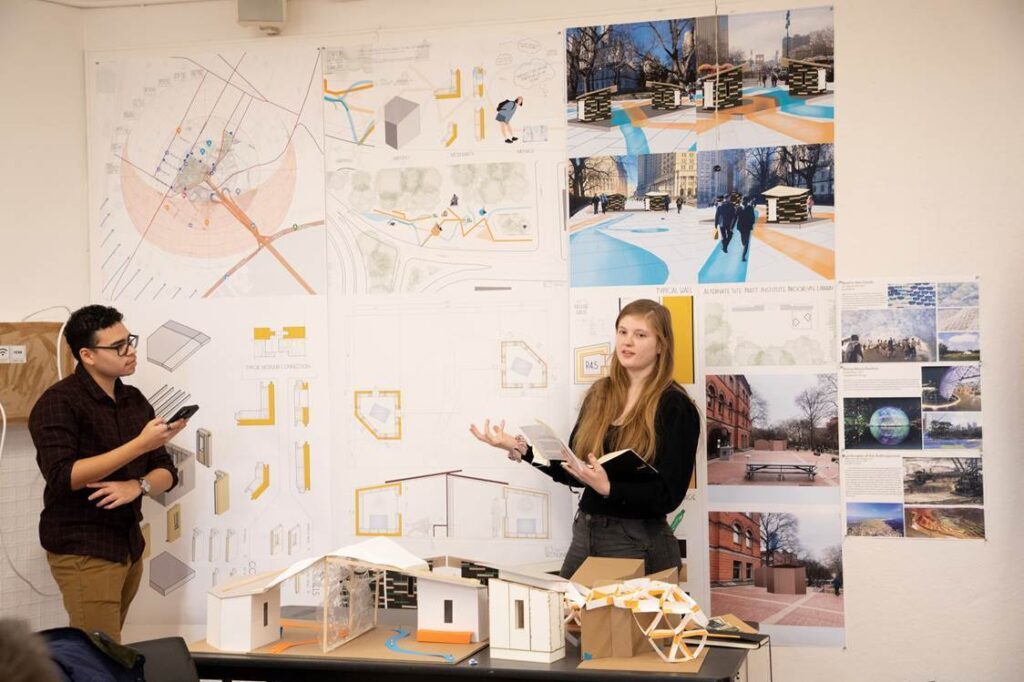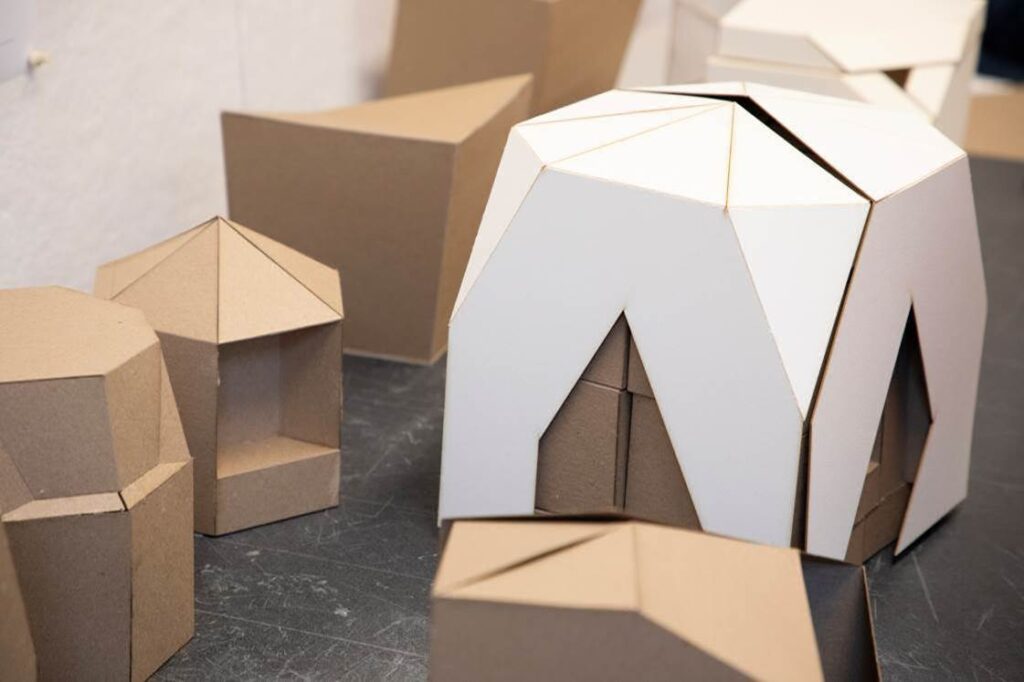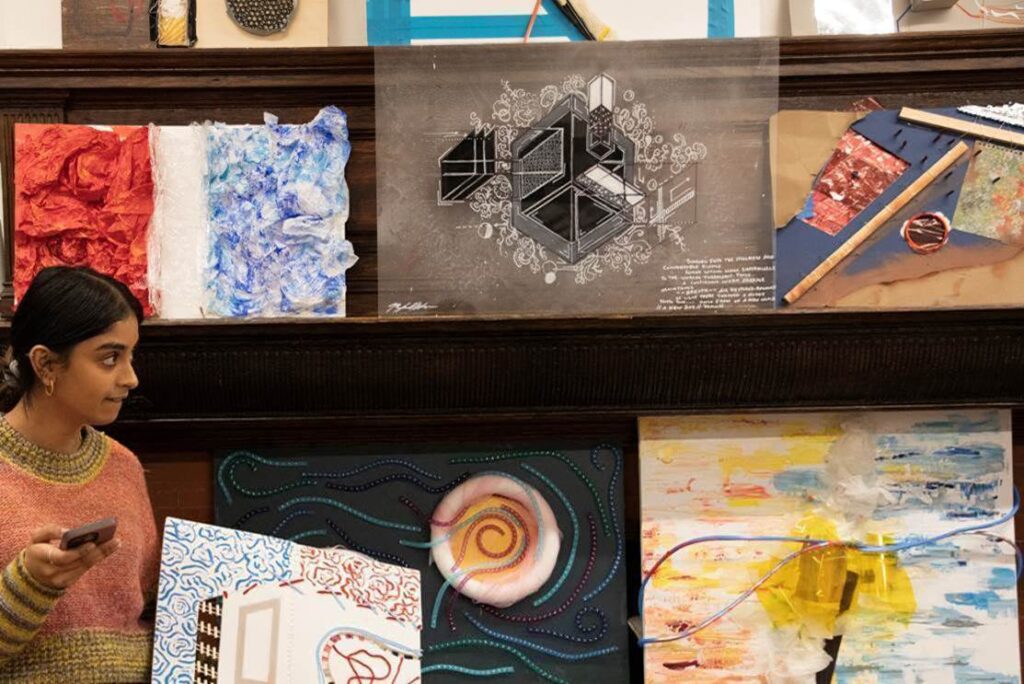 Press Release: 

Pratt Brooklyn

Ice Box Challenge

Pratt Institute in Brooklyn, NY, is set to host the first-ever US collegiate design-build rendition of the international Passive House Ice Box Challenge this spring. The event, known as the 'Pratt Brooklyn Ice Box Challenge,' aims to showcase the advantages of energy-efficient buildings designed to implement Passive House standards as a crucial solution to climate action. Pratt Institute's mission is to empower the next generation of architects to create eco-friendly environments and actively participate in the green economy. To this end, Pratt visiting professor Passive House architect, In Cho, as an extension of her climate education non-profit Passive House For Everyone, has developed a design studio curriculum to teach students how to design and build sustainable structures, then test them to see how well they perform.For the Pratt Brooklyn Ice Box Challenge, Professor In Cho's architecture students will construct two ice box structures: one built to standard building code and the other to a high-performance Passive House building standard. Both structures will be filled with half a ton of ice each, sealed closed, and opened one week later to measure how well they have kept out heat.
Through this public exhibit, the Ice Box Challenge aims to make energy efficiency concepts more visible, tangible, and engaging while increasing public awareness. The event will showcase Pratt's student-designed and built structures to demonstrate how implementing Passive House principles can make better buildings. This endeavor supports the international Passive House community efforts for a sustainable built environment that aligns with UN Sustainable Development Goals for Net Zero by 2050.Image Credit:Instagram @eesmyalCredit:Twitter @iceboxchallenge (from Pittsburgh) Passive House is a set of building principles and standards that significantly reduce buildings' energy use, lower heating and cooling energy demands by up to 90%, and provide occupants with comfort and health, increasing economic, environmental, and social resilience. "With our built environment responsible for 40% of carbon emissions globally that contribute to climate change, sustainably designed buildings are critical to climate solutions. The Ice Box Challenge aims to raise public awareness about how Passive House design can help mitigate climate change, empowering everyone, and especially our youth, with the knowledge and skills to be leaders in building an environmentally and socially sustainable world", says In Cho. Starting on May 1, 2023, the Pratt Brooklyn Ice Box Challenge will take place at Pratt Institute's main campus, with the final result to be revealed on May 8th. The event is hosted by Pratt Institute, coordinated by Passive House For Everyone, and made possible by generous donations from advocate sponsors: Sto-Corp, Rockwool, 475 High-Performance Building Supply, Klearwall, Square Indigo and Passive House For Everyone. And is further supported by the International Passive House Association,Passive House Network, NYC DOE Office of Sustainability, Building Action Coalition, Zehnder, Cascadia Clip, and Knightwall. More information is available on the Pratt Brooklyn Ice Box Challenge website at www.IceBoxChallenge.orgPratt Student Participants: Kelsey Delahunt, Jeremias Emestica, Khushali Jain, Tyler Haas, Yuxin Li, Emerald Liang, Angie Widjaja, Maxwell Wolfe, Shruti Sridhar, Vivian - Weiwei Sun.