The International Passive House Association (iPHA)

iPHA is a global network of Passive House stakeholders including architects, planners, scientists, suppliers, manufacturers, policymakers, contractors, property developers and more! iPHA works to promote the Passive House Standard and foster a greater public understanding of highly energy efficient buildings. The membership network encourages the exchange of Passive House knowledge, providing members with a range of benefits and advocating for Passive House in policy, the media, and amongst the general public and entire range of construction professionals.
https://www.passivehouse-international.org/
Passive House Institute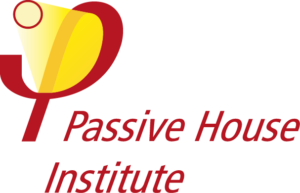 The Passive House Institute with its headquarters in Darmstadt (Germany) is an independent research institute for highly efficient use of energy in buildings. The Institute founded by Dr. Wolfgang Feist holds a leading position internationally with regard to research and development in the field of energy efficient construction.
https://passivehouse.com/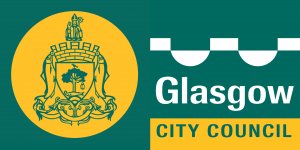 Glasgow City Council is the largest local authority in Scotland, employing just under 19,000 people to help deliver essential services to the city and its 600,000 residents.
Glasgow is a vibrant, cosmopolitan, award-winning city known throughout the world as a tourist destination and renowned location for international events. It is also home to a range of Passive House projects, including numerous social housing beacon projects, setting an example for future community housing.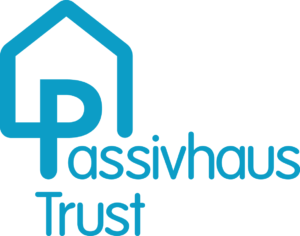 The Passivhaus Trust is an independent, non-profit organisation that provides leadership in the UK for the adoption of the Passivhaus standard and methodology.
The Trust aims to promote Passivhaus as a highly effective way of providing high standards of occupant comfort and health as well as reducing energy use and carbon emissions from buildings in the UK.
Passivhaus is a proven solution to slash energy use, backed by three decades of performance evidence from across the globe. Efficiency is crucial to meet net-zero carbon targets.  The Icebox Challenge has travelled the globe, and this year comes to Glasgow in the run-up to COP26. Student design competitions like this offer valuable opportunities for our next generation of architects & designers to get inspired by the climate action they can engage in. We anticipate the public installation will capture people's attention, facilitate vital discussions, and raise awareness of the impact of simple solutions such as Passivhaus.
Edinburgh Napier University

Edinburgh Napier University welcomes 19,500 students from over 140 countries. The university develops students through personalised learning and links to industry, and find solutions to societal problems through their research. The university is home to a business and innovation hub, including the Institute for Sustainable Construction (ISC). Based within the School of Engineering and the Built Environment, the ISC encompasses several leading built environment applied research centres. The Institute works with key industry organisations, businesses and in the last three years has supported over 300 companies.
Patrons
United Nations Economic Commission for Europe

The United Nations Economic Commission for Europe (UNECE) was set up in 1947 by ECOSOC. As a multilateral platform, UNECE supports countries in the implementation of the 2030 Agenda and the Sustainable Development Goals (SDGs) and facilitates greater economic integration and cooperation among its fifty-six member States. It promotes sustainable development and economic prosperity through: Policy dialogue, negotiation of international legal instruments, development of regulations and norms, exchange and application of best practices as well as economic and technical expertise, technical cooperation for countries with economies in transition.
Global Alliance for Buildings and Construction

The Global Alliance for Buildings and Construction (GlobalABC) works towards a zero-emission, efficient, and resilient buildings and construction sector through:
Raising ambitions to meet the Paris climate goals. While the sector is a major emitter, it also holds huge potential for improvement. We work to raise the level of ambition in retrofitting existing buildings and future-proofing the investments that we will see going into new buildings over the next 15 years.
Mobilizing all actors along the value chain. Faced with a fragmented value chain, all stakeholders – from design to construction, operations and demolition in the private and public sectors – need to play their part. We encourage policy frameworks that promote both uptake of existing, cost-effective solutions and private sector innovation – using sustainable public procurement as a lever to create markets and investor security.
Sponsors
Construction Scotland Innovation Centre (CSIC)

By linking together businesses, university experts, the public sector and the economic development networks, CSIC's industry-led team supports a culture of innovation that drives transformational change across the construction industry.
Their team assists industry and key procurement players to build strong collaborative projects that tackle construction industry challenges, create jobs and stimulate economic growth.
John Gilbert Architects

John Gilbert Architects is a Scottish design studio, passionate about designing places for people and the planet. We deliver beautiful, efficient, affordable projects designed with users, residents and the community. We undertake design work from a strategic level to detailed architecture with creativity, enthusiasm and knowledge.
Glasgow Institute of Architects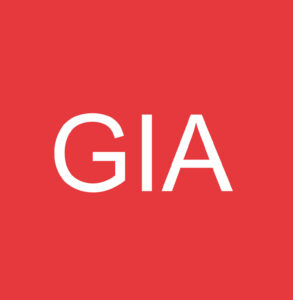 The Glasgow Institute of Architects (GIA) is the largest Chapter in the Royal Incorporation of Architects in Scotland (RIAS). With over 1200 members located from the Scottish Borders to the islands of Argyll, the chapter covers a diverse membership. The Glasgow Institute of Architects' main focus is to engage with its members to provide a supporting role and in the promotion of architecture in the Chapter Area.
Ecological Building Systems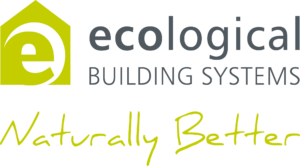 Our ethos at Ecological Building Systems is to achieve 'Better Building' by adopting a 'Fabric First' approach to design, with the use of more natural materials to optimise building performance and durability. We deliver quality products with full technical support.
Ecological Building Systems was set up in Athboy, County Meath, Ireland in 2000, the UK division was established in 2007 and is based near Carlisle in Cumbria. Ecological's parent company is MacCann & Byrne, a family owned company steeped in history having been established on the same premises in Athboy since 1906
Ecological Building Systems are delighted to be able to contribute and be involved. They donated:
Construction and Manufacturing Group | CCG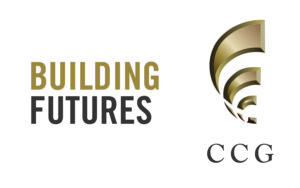 The CCG Group is one of Scotland's largest privately-owned construction and manufacturing companies. We believe in building a more sustainable and progressive future to support our people, our industry and the environment.
Our reputation is investment-built on an honest and straightforward approach to partnership working, developing a strong reputation of integrity amongst our peers as well as our trusted partners, stakeholders and clients.
CCG understand that to maintain our position of trust as an industry leader, our people are integral to our long-term success. The heart and soul of our business, we have over 700+ dedicated staff who are all richly diverse in their expertise and each play a vital role in supporting our business across our fully integrated company group structure. We also undertake a year-on-year commitment to youth development and training facilitated by our award-winning range of trade apprenticeship and training programmes.
A.C. Whyte & Co. Ltd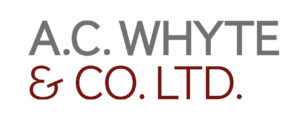 A.C. Whyte & Co. Ltd is an established, experienced main contractor delivering major external refurbishment projects throughout the UK and specialise in installing external wall insulation. We work with Local Authorities and Housing Associations across the country to not only upgrade properties, we aim to transform communities and positively impact residents' lives.
At A.C. Whyte our people are our strength, they consistently and proudly deliver our quality as standard commitment to clients and their residents. Every member of our experienced, knowledgeable, skilled team adopts and delivers our right first-time approach which is underpinned with extensive investment in training and development. Our Management Team have over 360 years collective industry experience and we have a dedicated, directly employed, fully trained NVQ Level 2 workforce of over 160, all of whom thrive in our culture of continuous improvement.
A.C. Whyte specialise in energy efficiency and are delighted to be sponsoring the icebox challenge, they are donating 28 sheets of plywood to help support the construction build of the icebox challenge.
Stewart & Shields Building Contractors

Stewart & Shields Ltd are proud Patrons of the Passivhaus Trust and are proactively bringing the Passivhaus Standard into the reach of Councils and Housing Associations throughout Scotland. As well as building for private owners they have, with the help of their design partners, developed a method of bringing Passivhaus Buildings within the financial parameters required for multi-unit Social Housing. This addresses important Scottish issues such as Fuel and Child Poverty whilst at the same time addressing worldwide issues by reducing the Carbon Footprint. Stewart & Shields have been creating innovative buildings for five decades and are now dedicated to delivering the Passivhaus Standard.
Scotia Windows And Doors

Scotia Architectural Systems are a 30 year old glazing company with experience in all aspects of Architectural Glazing. We specialise in low energy, high performance glazing solutions for all sectors of the building industry across the whole of the UK. Our product range includes industry leading brands such as Internorm (Austria), Unilux (Germany) and Solarlux (Germany). All systems are capable of Passive House level performance with a wide range of certified systems on offer.
Open Technologies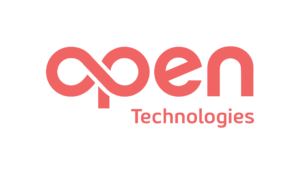 OPEN Technologies provides data tools to help city-shapers make pro-climate decisions with confidence.
OPEN Technologies and its affiliated non-profit society, the OPEN Green Building Society, have supported a range of industry participants to design software solutions that promote energy efficient design and management for the built environment. They believe that decisions informed by data and knowledge of industry trends are better decisions, and that regulatory, financial, social, and environmental objectives can be aligned as a result.
Eskimo Ice

Eskimo Ice has been manufacturing and distributing packaged ice across the UK and Northern Europe for over 40 years.
We are experts at finding solutions where others can't. Our state of the art production facility and BRCGS accredited processes ensure we produce only the very best ice cubes and crushed ice.
Southside Housing Association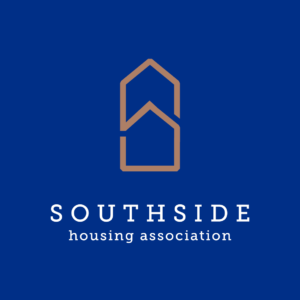 At Southside Housing Association we care about place and community. Our core mission has always been to provide safe, secure and affordable housing to our customers. We also provide a range of other support services to our customers and community. The Association is community controlled which means our decisions are taken by a tenant controlled Management Committee.
Southside Housing Association is a registered social landlord and a registered Scottish charity (Scottish Charity Number SC036009).
West of Scotland Housing Association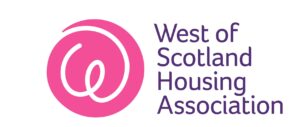 Founded in 1965, West of Scotland Housing Association (WSHA) strives to be more than just a landlord.
What sets us apart is the way in which we go further to improve the lives of our tenants, innovatively responding to their needs as their lives change. We put customers at the heart of everything we do. We do this by listening to their views and caring about what matters to them. We take a flexible and innovative approach when providing homes and services that help individuals and communities thrive.
We provide around 3,500 homes across the West of Scotland and go further to provide housing you can call home.
We have a wide range of homes to suit tenants at every stage of their life including tenemental flats, family homes, amenity properties and sheltered housing.
Shettleston Housing Association

Shettleston Housing Association is a community based housing association, a Registered Social landlord and a Scottish Charity. It was formed in 1976 by local people who were concerned at the deterioration of their community and who wanted to save the traditional sandstone tenements that embodied that community. The Association operates within the Shettleston, Greenfield, Springboig and Sandyhills areas of the east end of the city of Glasgow serving a population of around 15,000. It has 2398 homes in ownership - mainly for social rent. It also provides a factoring service to local owners.
Shettleston Housing Association has a strong legacy of building sustainably and with innovation, including its ground-breaking, highly energy efficient Amulree Street development constructed in 1998. This car-free project pioneered many sustainable features including high insulation levels; solar and geothermal energy systems; use of recycled materials; solar and passive ventilation; and materials chosen to lower preservatives and formaldehyde levels.
This commitment to energy efficiency and securing the best outcomes for tenants has continued with recent development projects, including Glasgow's first Passivhaus social housing project at Carntyne Church completed in the summer of 2019. This development combined the sensitive conversion of Carntyne Old Parish Church into bespoke, energy efficient flats and the construction of a block of 5 new homes constructed to Passivhaus standard. All flats are let to older tenants. These homes have extremely high levels of thermal insulation, triple glazing and mechanical ventilation and heat recovery systems and residents benefit from improved levels of comfort, air quality and reduced heating costs.
The Association's focus on continued improvements to the energy efficiency of existing properties and the construction of new, sustainable housing is driven by the desire to bring real and lasting benefit to tenants by lowering fuel costs and enhancing the comfort of their homes.
Sancturay Scotland Housing Association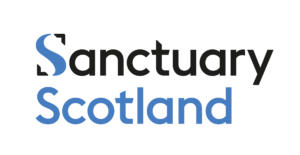 Donna Williams, Sanctuary Director – Sustainability and Climate Change, said: "We're proudly sponsoring the Ice Box Challenge because the innovation behind it is of great importance for shaping the future of affordable and sustainable housing design."
Sanctuary Scotland is one of the country's leading housing associations with more than 8,000 homes. Sanctuary's Newfield Square development at Craigbank in Nitshill, Glasgow, includes homes that have been built to the Passivhaus Standard.
City Region Deal Edinburgh and South East Scotland
Ufi VocTech Trust
Centre for Offsite Construction + Innovative Structures
Timber TED Pathway

The Timber Technology, Engineering and Design Pathway follows an evidence-based approach to creating learning experiences based upon a competency framework that answers the question "What knowledge and meta skills does the next generation of timber engineers need to have to drive change in the construction industry?"
This framework is based on industry's needs and sets the foundation for creating engaging challenge-based learning experiences. The IceBox Challenge is only one of these engaging challenges with more to come in the upcoming months. Each learner will be able to navigate their own engaging learning experience by progressing through the pathway via different junctions.  Along their journey they will be supported by an on-demand knowledge library, a collation of reliable and practical resources provided kindly by our partners, where learners can find the information they need at the time they need it in bite-sized amounts.
The Timber TED project is based at Edinburgh Napier University and is funded by the Housing Construction and Infrastructure Skills Gateway and the Ufi VocTech Trust. Our steering group members are TRADA, Construction Scotland Innovation Centre, Structural Timber Association, Trussed Rafter Association and Swedish Wood."
Green Building Store
Green Building Store has been supplying pioneering sustainable building products since 1995. We supply a range of specialist products and services for Passivhaus and low energy projects, including triple glazed timber windows and doors, MVHR heat recovery ventilation, insulation, airtightness and water saving products.
Our construction division Green Building Company built the pioneering Denby Dale Passivhaus and refurbished the Stirley Farm EnerPHit  project for Yorkshire Wildlife Trust and has recently completed the Golcar Passivhaus and Cumberworth radical retrofit projects.
Acknowledgements
The project organisers would like to thank the following key collaborators:
Dr Andrew Livingstone (Edinburgh Napier University)
Dr Mila Duncheva (Edinburgh Napier University)
Lisa Deane (CSIC)
Ali Uddin (2nd place in competition)
Chloe Chandler (3rd place in the competition)
Martin Juricek (3rd place in the competition)
Brian Onyangi (John White & Son)
Andrew Galt (Galt Transport)
Michelle Mundie (Glasgow City Council)
Kirsten Priebe (Passivhaus Trust)
Dr Julio Bros-Williamson (Edinburgh Napier University)
Giorgia Tzar (iPHA)
Francesca Rover (iPHA)
The winning student design team: Matt Clubb, Lina Khairy, Alina Vinogradova, Kyle Henderson.